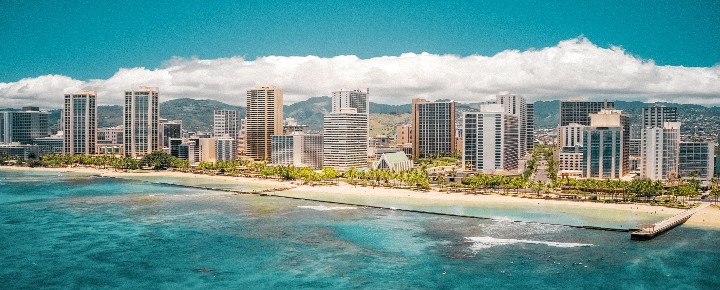 Another consumer travel satisfaction survey just released indicates that we aren't the happiest of travel campers at the moment. The long-time American Customer Satisfaction Index (ACSI) travel study said that "Many folks ventured out to travel for the first time since the pandemic hit only to be met with lackluster service and dashed hopes."
What about you? When you returned to Hawaii, was it just like you remembered it to be before the pandemic?
According to ACSI, "satisfaction with airlines is flying in the wrong direction, hotels aren't hosting happy guests, and car rentals can't get back on track. Anyone who anticipated their travel experience would feel like the 'normal' pre-pandemic days are likely coming away sorely disappointed in multile ways. While the desire to travel may be up, it might well be time to adjust your expectations." Somehow this is sounding familiar in relation to some of your comments.
This study provides customer satisfaction data across four travel industries – airlines, hotels, car rentals, and online travel agencies – based on surveys conducted from April 2021 to March 2022.
Some Hawaii related airline takeaways.
Interesting results from the study that relate to Hawaii include American and United Airlines were both up significantly in customer satisfaction rankings. That came together with a decline in satisfaction with Delta and Southwest Airlines, which brought all four carriers into a direct tie. That's interesting following studies from Wall Street Journal and Wallet Hub. ACSI said that satisfaction with "Alaska decreases 3%. Note that Hawaiian Airlines was not part of this study.
Hawaii airfares, have, as you've generally reported being among the less expensive parts of an island vacation. But not for long. IATA said this week that "Ultimately, this (high fuel costs) will find its way into increased fares." Fuel is the single largest cost for airlines.
U.S. DOT report is out today.
If you aren't that happy, you are not alone. Just today, the U.S. DOT announced it had received 3,733 complaints about airline service from consumers in February, up 249.9% from the 1,067 complaints reported in pre-pandemic February 2019. That as airlines flew 88% of their same-period 2019 traffic.
Hawaii takeaways from the DOT report include Hawaiian Air having the best on-time arrival rate, again at 87%. Delta and Alaska followed with 83%. Those three scored well with the fewest cancelations, with HA at 0.2%, AS at 1.5% and DL at 2.4%
Hotels plagued with dissatisfaction.
You've been outspoken about Hawaii hotels and pricing that is through the roof. Regular Mignon said, "how can you afford to stay in a hotel in Hawaii? The usual $350-375 partial ocean view at the Big Island's Waikoloa Beach Marriott is over $1,000 per night!"
According to ACSI, "the hotel industry faces the ire of unsatisfied customers yet again. Guest satisfaction overall falls 2.7% to a score of 71, with over half of the major hoteliers posting ACSI declines of 4% or greater."
Of the major hotel chains, ACSI said that Marriott, which is the very chain that Mignon complained about, is the best in the industry. They improved by 3% to a score of 78. Hilton, which was ahead of the pack last year, came in second following a 4% drop to 76. The Best Western chain stayed at 75, while IHG plunged 5% to 74. Choice and Hyatt both scored 73, while Wyndham remained at 69.
Car rental industry satisfaction down slightly to score of 75.
Why aren't we surprised here? You've also been outspoken about car rental prices. We were just looking at prices even in the off-season, and the new low price seems to be close to $100/day.
Among the big 3 brands, Alamo ranked at the top by moving up 4% to 79. Enterprise, Hertz and National all tied for second position with 76 points. Dollar was next, at 75; followed by Avis at 74, and Budget at 72. All of these were down compared with last year. Lowest ranked in the study was Thrifty, at 70.
The ACSI study was based on interviews with 6,285 customers. "Respondents were chosen at random and contacted via email between April 5, 2021, and March 25, 2022." ACSI has been publishing economic indicators for the past 25 years across 47 industries, of which travel is just one.
Subscribe to our new and growing YouTube channel videos.
Have you had to adjust your Hawaii travel expectations?
Disclosure: We receive a small commission on purchases from some of the links on Beat of Hawaii. These links cost you nothing and provide income necessary to offer our website to you. Mahalo! Privacy Policy and Disclosures.

link