Still, locals and high-profile celebrities like the actor Jason Momoa warned visitors on social media to avoid the island out of respect for victims and survivors. 
"That is the wrong message," said Maui-based wedding photographer Tara Lee Murphy, who shot a ceremony on Lahaina's beachfront just hours before the venue was devoured by flames. "We want to keep working to keep Maui open. We don't want Covid 2.0."
Speaking to reporters after the fire, Hawaii Gov. Josh Green said the pandemic has also forced state officials to weigh the public health risks of allowing tourists in against the economic harm of keeping them out.
"Like we saw in the pandemic, decisions we made can affect everyone across the islands," Green said in a statement. "So what we're saying now is travel should not be to west Maui. But the other parts of Maui are safe.
"And the rest of the state, of course, is also safe."
Standing alongside a glittering row of necklaces, rings and bracelets at a luxury resort in Maui's Wailea Beach, island native Aysha Nitze helped customers try on jewelry that she and her mother had made.
She depends on high-end clients to keep operating her small business and said sales are down about 90% since wildfire leveled Lahaina, about 45 minutes away. 
The resorts where she typically sets up her handmade creations have transformed into headquarters for emergency personnel, filled with employees from FEMA, the Red Cross and other agencies. 
"They're not buying anything," she said, adding that it's "shortsighted" to tell tourists to avoid Maui. 
"We can't all lose our houses because one town was devastated," she added.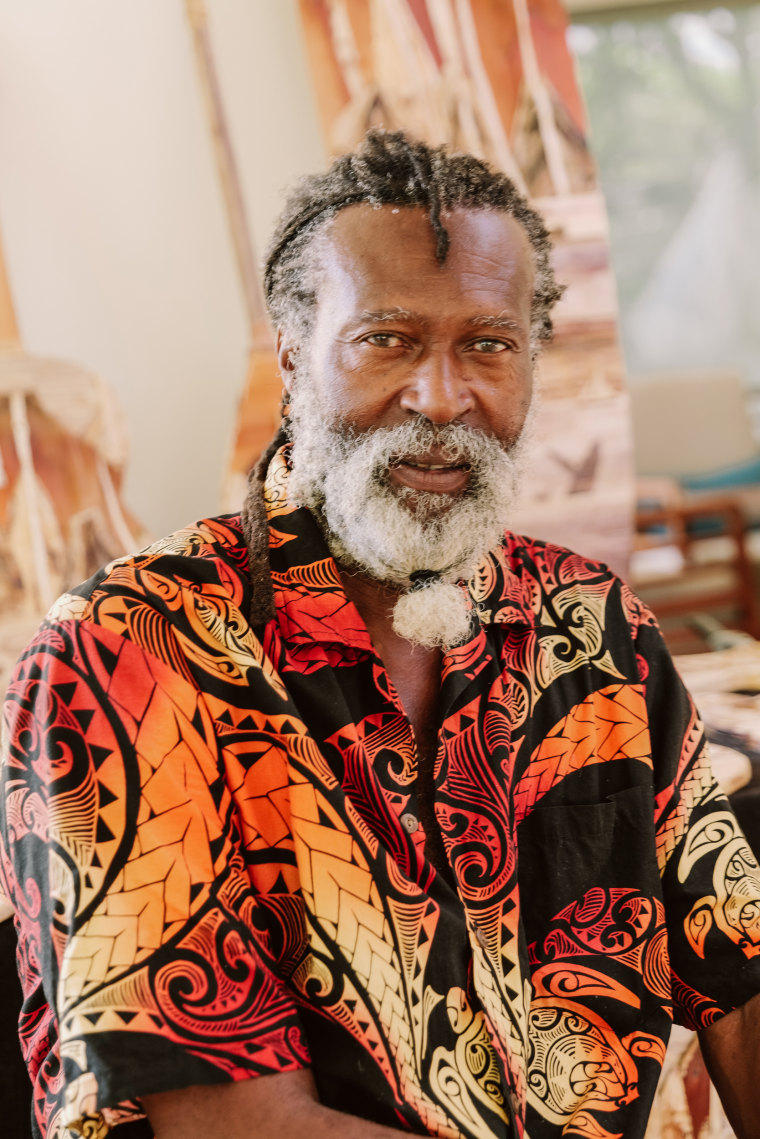 At his stand next to Nitze's, artist Baz Cumberbatch tugged at a thick sheet of bark. Cumberbatch creates natural landscapes on plywood from locally sourced materials, such as palm and banana trees, selling his wares at beachfront resorts and local art galleries. 
He usually makes $800 to $1,000 a day but has been averaging $200 since the Lahaina fire destroyed Cappelli's gallery that showcased his work. Cumberbatch estimates he lost some $15,000 worth of pieces in the blaze. 
"Without cash how are we going to donate to the people of Lahaina?" he asked. "We want to help but we need to survive, too."
link