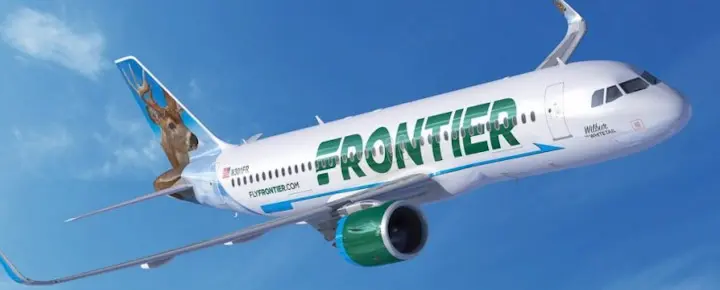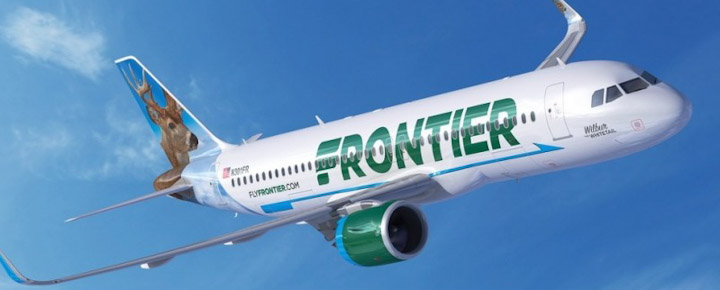 A new bird may take to the skies and bring more big changes to Hawaii flights. That is all because the new Airbus A321XLR will make possible both many Hawaii routes and a new airline to the islands. This has never been on the table before. The new routes could include nonstop service from as far away as the east coast to all of the islands.
This plane is the long-range sister to the narrow-body A321neo that Hawaiian Airlines and American Airlines fly today.
Frontier Airlines to Hawaii: 321XLR makes it possible!
Denver-based Frontier has hinted at Hawaii for years, but now it is clearly in its plans. Last week, Frontier XEO Barry Biffle said:
The A321XLR will enable us to fly to… Hawaii.
Frontier will be the last of three Hawaii-centric carriers to see its 321XLR fleet arrive, with theirs beginning in 2026. So don't look for Frontier Hawaii flights until then although other 321XLRs will come sooner. Frontier, relatively unknown to us here in Hawaii, is a significant ultra-low-cost carrier based in Denver. They already fly to more than 100 cities in the US and 31 destinations outside the country.
While the airline currently flies an all-economy configuration, they have mentioned rethinking that business model to include premium seating with the new plane, given the long distances and flight durations involved.
Possible Frontier Airlines routes using the new 321XLR include Denver, Miami, and Philadelphia to Honolulu, Maui, Kauai, and Kona.
A321XLR: why is it creating a world of new Hawaii routes?
Airbus' focus for the XLR is on those "thin routes" that are further in distance than any airline's current A321 and B737 planes can fly. This plane is often viewed as a replacement for the aged Boeing 757. While the 757 could fly up to 3,900 nautical miles, the A321XLR is capable of 4,700 nautical miles, making it capable of 15% further distance than any other narrow-body airliner.
This will provide nonstop rather than connecting flights on routes from across the U.S. The sky's the limit, literally and figuratively here. These planes are less expensive to operate and less challenging to fill than current widebody planes capable of similar distances. Neighbor islands, in particular, will benefit from this plane.
Hawaii routes on American Airlines A321XLR
Two legacy airlines will use these planes for new nonstop Hawaii routes that will only now be feasible for the very first time using this new generation of ultra-long-range, single-aisle airliners. United and American, Airbus' launch partner, may deploy these planes internationally first, although these are also a perfect fit for Hawaii that both of them will unquestionably leverage.
American had been planning to receive its first XLR delivery next year, but now they are delayed until 2024, partly due to a design change that was necessitated by safety issues associated with a new center fuel tank. American plans to offer a premium configuration consistent with the direction in which Hawaii travel is headed. The planes will offer lie-flat business seats (in a 1×1 layout, a  premium economy cabin (in a 2×2 configuration), and economy (in a 3×3 arrangement). American Airlines has plans to take delivery of 50 of these in the next three years.
Possible American Airlines routes using the new 321XLR include Charlotte, Chicago, Dallas, Miami, Philadelphia, and Washington DC to Honolulu, Maui, Kauai, and Kona.
United Airlines A321XLR plans also include Hawaii.
Hawaii-focused United Airlines will take delivery beginning in 2025. So you won't have to wait long to see them in Hawaii. The 321XLR will be a big deal for United, which remains the largest airline in terms of the number of seats it flies to Hawaii.
United has a new 1 x 1-configured Polaris lie-flat business suite on the aircraft, like American. They will also have a 2 x 2 -configured premium economy cabin onboard, their first time on a single-aisle airplane.
Possible United Airlines routes using the new 321XLR include Chicago, Denver, Houston, Newark, and Washington DC to Honolulu, Maui, Kauai and Kona.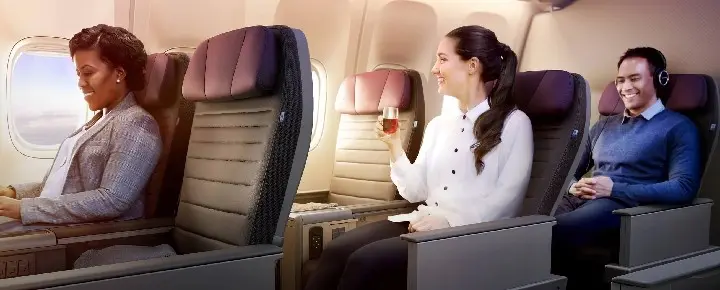 Are you ready to fly for up to 10 hours on a single-aisle plane?
Hawaii visitors clearly prefer nonstop flights to connecting ones. Examples include the Denver to Kauai and Kona routes, which easily save 3 hours in each direction compared to those with a stop en route.
Narrow-body planes and long flights don't make for the best circumstances. This works well for those opting for extra legroom, premium economy, or business. Even then, there is a noticeable difference in cabin comfort compared with widebody. We find it most noticeable in the lavatories and just walking about. On the other hand, there's a lot to be said about not changing planes.
What routes are you hoping to see on the new A321XLR?
Disclosure: We receive a small commission on purchases from some of the links on Beat of Hawaii. These links cost you nothing and provide income necessary to offer our website to you. Mahalo! Privacy Policy and Disclosures.

link