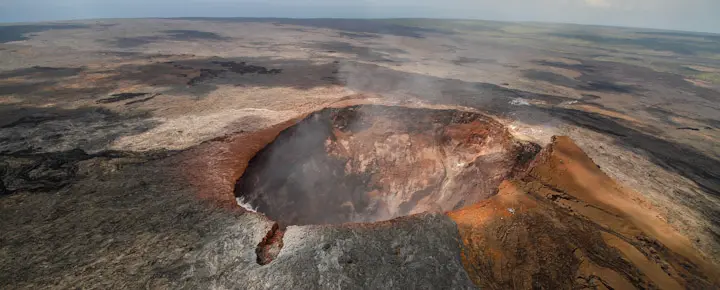 Today, the state's marketing arm, HVCB, is warning the media to back off on its hyped reporting about the Mauna Loa volcano on the Big Island. They said, "Maunaloa is not erupting, and there are no signs of an imminent eruption at this time." Recent news of the U.S. Geological Survey (USGS) Hawaiian Volcano Observatory (HVO) monitoring Maunaloa volcano on the island of Hawaiʻi should cause no reason for travelers to alter their travel plans to Hawaiʻi Island at this time. HVO continues to monitor any changes at Maunaloa, issuing daily updates until further notice." Mauna Loa volcano on the Big Island last erupted in 1984.
There is no reason at this time for travelers to change or alter their leisure or business plans.
It seems as though media hype is hurting Big Island tourism.
Everything is operating normally on the Big Island, and we can confirm that as your editors were there over the past week. All flights into Kona Airport and Hilo Airport are also operating normally, although there are extensive Hawaii flight delays that visitors should take into account. These are unrelated to Mauna Loa.
The only thing that has changed is that "as a precautionary measure, Hawaii Volcanoes National Park has closed the Maunaloa summit backcountry until further notice." However, Maunaloa Road and the Maunaloa Lookout, perched at 6,662 feet elevation, are still open to the public.
Visit the USGS site at https://www.usgs.gov/volcanoes/mauna-loa.
What USGS Has To Say:
It's been 38 years since the last eruption, and since 1950, there have been only two such events. Most of the previous 33 eruptions happened between 1843 and 1950. USGS states, "The (Yellow) ADVISORY Alert level does not mean that an eruption of Mauna Loa is imminent or that progression to an eruption from the current level of unrest is certain." The locations of recent shallow earthquakes are similar to those before the 1975 and 1984 Mauna Loa eruptions, but other precursory signals are missing.
When Mauna Loa Erupted in 1984 vs current conditions.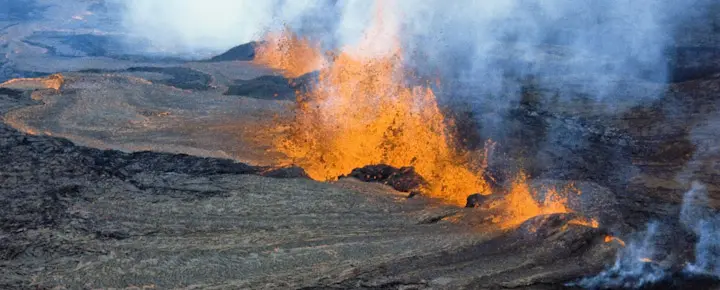 When Mauna Loa last erupted in 1984, it followed 3 years of increasing earthquake activity. These reached a frequency of 2-3 earthquakes per minute following a 6.6 earthquake in November of 1983. By March of 1984, small earthquakes began at a high frequency. And it is interesting to note that the telescopes at nearby Mauna Kea, some 26 miles away, stopped working due to constant earthquake-induced vibration.
The current earthquake unrest consists of 40–50 per day, which is double what it had been. That in no way compares with the 2,880 to 4,320 daily earthquakes that began the 1984 eruption.
Some examples of recent hyped media article titles:
CNN. "Dozens of earthquakes detected as Hawaii's Mauna Loa, world's largest active volcano, remains in 'state of heightened unrest.'
People. "Hawaii Residents Warned of Possible 'Lava Disaster' as Volcano Rumbles."
Today. "Mauna Loa, world's largest active volcano, shows signs it may erupt."
AP. "Hawaii's Big Island gets warning as huge volcano rumbles."
ABC: "Mauna Loa volcano sets off warning signals in Hawaii."
Forbes: "Hawaii travel update: Mauna Loa showing signs of possible eruption."
Photo Credit: Mauna Loa photo from 2018.
Disclosure: We receive a small commission on purchases from some of the links on Beat of Hawaii. These links cost you nothing and provide income necessary to offer our website to you. Mahalo! Privacy Policy and Disclosures.

link