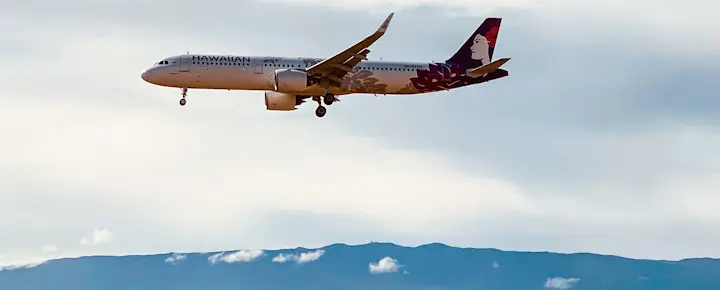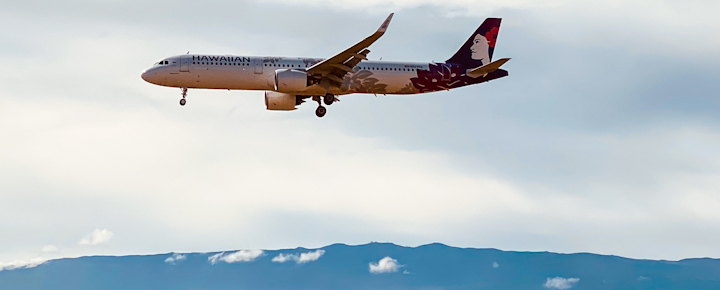 We'll preface this by saying that we've had amazingly few problems on more than 1,000 flights with Hawaiian Airlines. But we recently encountered issues, albeit nothing whatsoever like what we saw on TikTok. Please have a look at what happened and let us know your take.
Hawaiian Air Passenger with minor child thrown off the plane due to airline mistake.
Earlier this month, Ryan DeMarre (@ryandemarre) was going to fly from Seattle to Maui. He was onboard HA Flight 29. The plane had completed boarding and was awaiting departure.
According to the TikVideo, which has been seen nearly 4 million times, he was then removed from the plane with little explanation, saying that his ticket was invalid.
He's then seen walking through the A330 wide-body plane to the door and exiting the flight. Then at the gate, he appears to try to make sense of what had just happened.
The passenger said he purchased the tickets using his HA Visa card on the HA website.
Hawaiian Air passenger left in Seattle, but baggage flies to Maui.
At the gate, DeMarre asks, "Are we making this flight?." He's told that "No, your ticket is invalid. It's not even valid."
He then asks the question seen on TikTok. "How do we get through TSA and on a plane with an invalid ticket and a minor?"
As for his luggage, DeMarre was told, "They'll be in Maui when you get there." Airlines used to match passengers with luggage, but that was largely before today's luggage screening processes were implemented.
Minor daughter was not asked to deplane.
DeMarre said that his minor daughter was not asked to leave the plane, even though he was. He did have the wherewithal to take her off with him under the circumstances. Had she stayed, she would have been an unaccompanied minor. We're unsure how Hawaiian would have handled her change of status to "unaccompanied" at the time of departure. This is because gate escort and guardian contact is required and normally handled during the reservation and check-in processes.
Next day flight accommodation didn't work.
The airline staff told the passenger that he could be accommodated the following day. With other family members apparently already on Maui, and his luggage headed there as well, DeMarre decided to take matters into his own hands. He headed over to Delta, where he purchased an additional round-trip ticket to Maui for that same day, which he said set him back $2,000 for himself and his daughter.
The passenger received a refund which he demanded.
In the TikTok video, he wants HA to offer him a refund of his ticket and other expenses. DeMarre said in a follow-up TikTok that Hawaiian did apologize and indicated there had been a mistake on their part. We're unsure how any of this happened and if father and daughter were on different passenger name records.
DeMarre was offered a complete round-trip, including other expenses such as the $2,000 Delta ticket. He said that he was satisfied with the outcome. "I'm sorry it took so long, but ultimately, I think the right thing happened in the long run."
Comments were all over the map; we'll include just a few of those to get us started.
"They apologized because it went viral."
"2,000,000 views I'm sure they did call you."
"This is a prime example of how an adult should behave when asked to leave the airplane. Thank you sir."
"Wait a second!?!? You just got off the plane? Didn't jump up and down and start screaming? I'm impressed."
"Somebody messed up bad. Did you see anyone get on and take those seats after you got off?"
Curious coincidence with our own experience this weekend.
Your editors are traveling the state, writing articles for Beat of Hawaii. We're both heading to Kona this fall and had purchased tickets on Hawaiian Airlines on their nonstop flight from Lihue. Jeff had some intuitive sense to check it yesterday. He had difficulty getting to the flight details on their mobile app but saw the new itinerary on the HA website.
What he found was that both the outbound and return flights had changed significantly since they were purchased. The new flight to Kona was now several hours later than when the tickets were purchased. The return was even worse; a flight returning to Kauai in the late afternoon was now leaving Kona at about 8 AM. Not workable.
The first issue is that Hawaiian never notified either of us (they had two email addresses) about these significant changes either by phone or email. Both of us checked our spam folders and regular inboxes, but there were no messages from Hawaiian. Had we not checked, the circumstances wouldn't have worked out as well as they did.
Two calls to the Philippine-based call center ensued. The agents asked for a more than $300 change fee to get to flights closer to the original times purchased. Jeff told them there was no way he was paying a change fee for flights that were changed by the airline rather than by the passengers.
Ultimately, it all worked out, and no change fee was required. It was frustrating, required being insistent, and took a very long time on the phone. Initial hold time before even reaching an agent was at least 30 minutes and that was just the beginning. In the end, it was just a funny coincidence with DeMarre's TikTok.
Five others have reported similar issues in today's comments.
Since publishing this article earlier today, at least five others have commented about having recently had similar issues wherein they received no notice of flight changes from Hawaiian Airlines.
BOH takeaway.
We will no longer rely on any airline to advise us of schedule changes. We'll check regularly from the time of booking until the time of travel. Regular MJ's comment is well taken:
"In this day and age not checking on your flight 5 days and the day before departure is asking for trouble. I am disabled and require special seating without which I cannot even get on the plane. We fly United and are registered with them for this situation, however, sometimes unknowing agents have changed our seats at the last minute. Fortunately, those with higher authority have always fixed it. My spouse has a hard time staying calm when things go wrong, though."
What would you have done if asked to deplane because of an invalid ticket? Could you have stayed calm?
Photo of Hawaiian Airlines flight landing on Maui.
Disclosure: We receive a small commission on purchases from some of the links on Beat of Hawaii. These links cost you nothing and provide income necessary to offer our website to you. Mahalo! Privacy Policy and Disclosures.

link