The travel industry is stepping up and coming together to assist with recovery efforts in Maui and other parts of Hawaii that have been devastated by wildfires worsened by Hurricane Dora this week. 
The American Hotel & Lodging Association (AHLA) has announced that it's partnering with the Hawaii Hotel Alliance (HHA) to work with the State of Hawaii to support relief efforts in West Maui.
The organizations reported on Wednesday that most hotels are working off diesel generators, which will require refueling. They also confirmed that access to the area is limited and hotel properties are working to support the safety and basic needs of their employees, guests and the West Maui community.
Hotel resources such as ballrooms, equipment and personnel are being utilized to support the relief efforts as hotels work to help guests visiting for nonessential travel safely return home.
Both the AHLA and HHA have been in communication with the Governor's Office, the Lieutenant Governor's Office and relevant state and county officials in an effort to coordinate the best possible response. The groups and their members are also working to free up rooms on Oahu for displaced Maui residents and guests evacuating the island.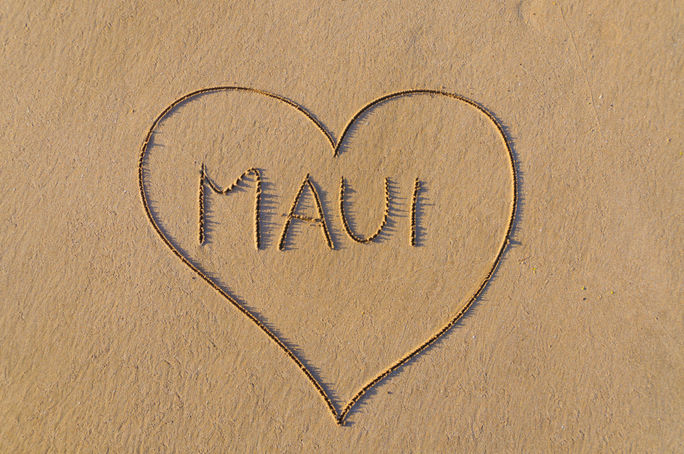 "We're trying to keep the lines of communication open to Lahaina and other parts of West Maui and the greater island," HHA President Jerry Gibson said in a statement.
"We are monitoring this situation across the State of Hawaii, and we are in communication with our hotel community. Given the state is discouraging nonessential travel into Maui, we encourage guests with pending travel to rebook at a future date," added Chip Rogers, President & CEO, AHLA.
Kekoa McClellan, who represents AHLA, HHA, and several of Maui's largest hotel owners, called the fires "devastating."
"As an industry, we are leaning into this and doing everything we can to support Maui Nui and our 'Ohana dealing with this crisis," said McClellan.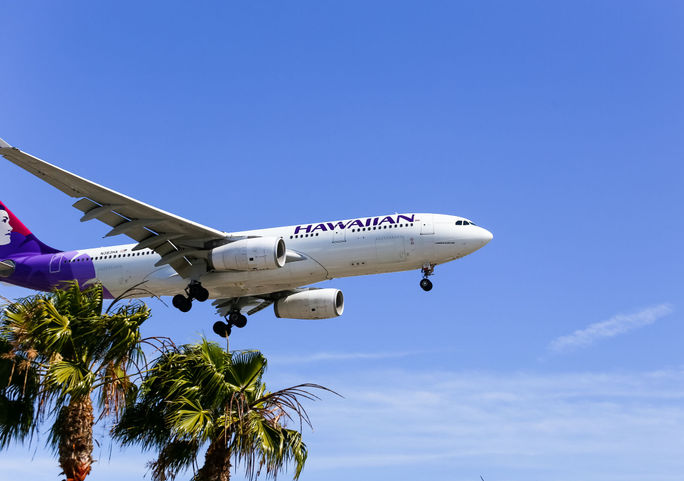 Airlines serving Maui and impacted areas are also stepping up, adding more flights, waving change fees and providing residents and visitors alike with more flexibility during the crisis. 
For example, Hawaiian Airlines is adding flights and reducing airfares, offering $19 main cabin fares out of Maui.
"In situations like this where we've got a natural disaster one of the first things we do is put a cap on pricing so that our revenue management systems don't when planes fill up start pushing prices high," Peter Ingram, Hawaiian Airlines president and CEO told the Honolulu Star-Advertiser. "That's not what we want to do in a situation where people are dealing with a tragedy."
Meanwhile, thousands of HawaiianMiles members have already donated tens of millions of miles to help fund flights. The airline has pledged to match up to 30 million HawaiianMiles in donations to the Hawaii State Chapter of the American Red Cross, the airline's partner, to assist the Maui community.
Leading travel insurance and assistance provider Allianz Partners USA estimates that it currently has 12,000 customers in Hawaii, with more than 3,000 scheduled to be visiting Maui.
The company is currently working to assist those with any travel-related problems and is making a donation to the American Red Cross.
"For many of us at Allianz Partners, Hawaii is a very unique and wonderful place. Our hearts go out to those who have been impacted by the terrible wildfires on Maui," Daniel Durazo, Director, External Communications, Allianz Partners USA, said in a statement.
"We encourage our customers who may need help to call us and we are proactively reaching out to the thousands of our customers who are scheduled to be on Maui at this time. We are standing by to offer travel assistance to those traveling or provide help in filing a claim to those customers who have had to cancel their trip. The company is also making a donation to the American Red Cross in support of the people of Maui and we invite our associates, partners and customers to find ways to support those affected during this emergency situation." he concluded.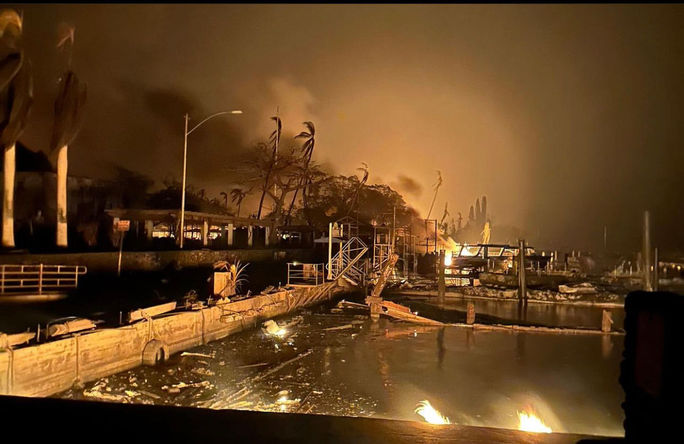 ALG Vacations announced that it has activated its internal emergency protocols, including supplying extra resources to its customer care teams, providing impacted customers with priority access to its service channels and making information on hotel and airline policies and self-service booking change/cancellation instructions readily available on its websites as well as on VAX Vacation Access.
Award-winning vacation packager Pleasant Holidays also confirmed that it's been stepping up efforts to assist in the wake of the wildfires.
"At Pleasant Holidays, our hearts and thoughts are with Maui in the wake of the devastating wildfires. We have been working with our travel advisor partners around the clock to assist our mutual clients who are in-destination, as well as to re-accommodate those who were scheduled to travel to Maui. Travel to the other islands in Hawaii has not been impacted," it said in a statement.
"In response to the wildfire unfolding on Maui, Pleasant Holidays and AAA Hawaii will donate $75,000 to the American Red Cross to support the organization's efforts in helping with Maui's recovery."
Intrepid Travel has launched an emergency appeal and committed $50,000 through their not-for-profit, The Intrepid Foundation, to support immediate relief efforts in Hawaii. The Intrepid Foundation will match donations to the Hawaii Wildfire Appeal up to $50,000, helping the American Red Cross offer relief to communities affected by the wildfires.
"Intrepid Travel was founded on the idea of using travel as a force for good. By launching this appeal and matching donations, we aim to support the local communities in Hawaii as they recover and get back on their feet, many of whom have devastatingly lost their homes and their livelihoods," Intrepid's President of the Americas Matt Berna said in a statement.
"Hawaii is such a beloved tourism destination for so many North Americans and travelers globally, and this tragedy is a stark reminder of the fragility of our natural world and the places we love visiting the most. Our thoughts are with all of those who have lost loved ones and whose lives have been deeply impacted by the fires."
The Pacific Whale Foundation (PWF), a Maui-based nonprofit with a mission to protect the ocean through science and advocacy and inspire environmental stewardship, has created a PWF 'OHANA RELIEF FUND to raise money to provide assistance to those whose lives have been impacted by the wildfires.
Already, PWF has been working to transport supplies such as food, water, toiletries, baby items and more in their vessels from Maʻalaea Harbor to Kaanapali to assist people that have been left stranded by the fires.
The organization has also opened its Pacific Whale Foundation Ocean Store at the Maʻalaea Harbor Shops in Wailuku for supply donations. Additionally, PWF is providing transportation from Lahaina to Maʻalaea for those who need to evacuate the area.
Travelers can help in these ongoing recovery efforts by donating money and supplies. 
---
For the latest travel news, updates and deals, subscribe to the daily TravelPulse newsletter.

Topics From This Article to Explore

link