Known for its rich culture, cherished traditions, and picturesque scenery, Hawaii has earned its reputation as a traveler's paradise. The quintessential vacation spot that has charmed guests for generations continues to evolve with locally inspired culinary ventures, innovative sustainability efforts, and new ways to share its deep-rooted surf culture. 
Maui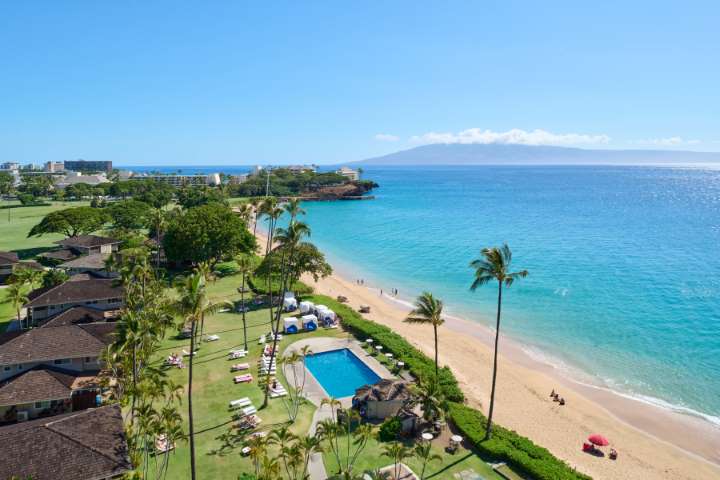 Why Visit: Maui remains a great one-stop sampler of the best Hawaii has to offer – adventure, world-famous beaches, culture, food, and relaxation.
Where to Stay: Royal Lahaina Resort & Bungalows is one of Maui's original oceanfront escapes located on Maui's world-renowned Ka'anapali Beach. The iconic resort unfolds across 27 acres of sun-kissed, tropical gardens and offers an island-inspired "old school Maui" ambiance. For those looking for a one-of-a-kind experience, Royal Lahaina has newly partnered with Kiawe Outdoor to offer a communal, alfresco dining experience that supports local farmers and purveyors and features a five-course menu cooked over an openfire. From ukulele and hula lessons to basic Hawaiian language, lauhala weaving and polyfit classes, Royal Lahaina is a legacy destination with endless ways to discover and explore.
What's New: This summer, several exciting resort enhancements will be revealed, including a complete renovation of the beach bungalows, a lobby refresh, and a new culinary concept from Chef Michael Mina's TableOne Hospitality, Lahaina Noon. The bungalows, which are original to the property, will be updated with contemporary island-inspired décor, tropical patterns, mid-century-inspired furniture and art from local artisans.
Oahu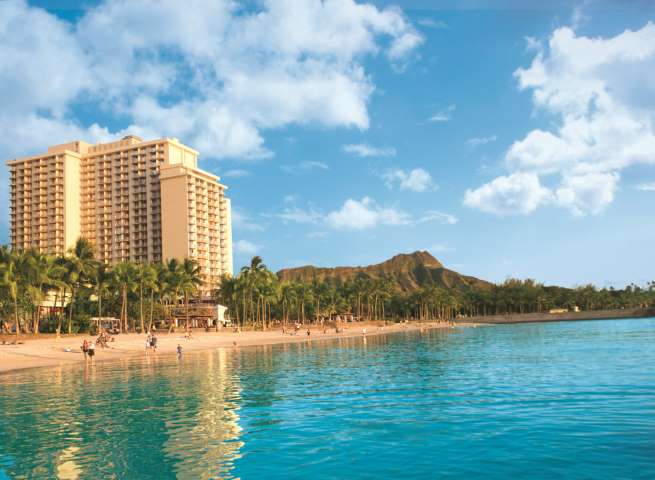 Why Visit: June 8 is World Oceans Day, and Oahu is the perfect place to celebrate an eco-minded holiday dedicated to preserving and honoring the world's greatest natural resource—its oceans.
Where to Stay:

Guests at The Twin Fin Hotel, a new surf-centric hotel located steps from Waikiki Beach, can check the surf without leaving their room thanks to Surfline, which streams real-time surf conditions throughout the hotel and in-room (plus, guests receive a Surfline Premium membership discount after their stay). Eco-conscious travelers love the Twin Fin's emphasis on sustainability, from its free beach rentals to its partnership with Parley for Oceans to help protect Hawaii's treasured beaches. It's even the first resort in Hawaii to carry Mananalu's aluminum water bottles, saving more than 200,000 plastic bottles from going in the ocean.
'Alohilani Resort Waikiki Beach, the first carbon-neutral hotel in Hawaii, offers an aloha-chic ambiance and sophisticated, awe-inspiring design that pays homage to Hawaii's rich cultural heritage. The resort recently unveiled Luna's Tequila Bar, a pop-up concept inspired by Mexico City's gastronomy scene. Luna's craft cocktail menu was developed entirely in-house and highlights small-production bottlings hard to find anywhere else on the island. SWELL Restaurant & Pool Bar also offers a sustainable food and cocktail series, Earth to Cup, centered around locally sourced products. Plus, an exciting new restaurant from a world-renowned chef is also coming to the property in August.

What's New this Summer: Surfers, families, and anyone looking to get in on the "stoke" will want to check out Wai Kai, Oahu's new surf-centric entertainment destination. Wai Kai is an active year-round destination headlined by the Wai Kai Wave, Hawaii's first deep-water standing wave, along with water sports at the adjacent 52-acre Wai Kai Lagoon plus three unique restaurants, signature events, waterman's club, and a unique retail shop. The LineUp at Wai Kai brings together the best of the island's activities in celebration of Hawaii's deep connection to water and is benchmarked by Sustainable Tourism & Outdoors Kit for Evaluation (STOKE), the only sustainability standard built for the surf park industry.
link