<\/div><\/div>"],"filter":"nextExceptions":"img, blockquote, div","nextContainsExceptions":"img, blockquote, a.btn, a.o-button","renderIntial":true,"wordCount":350}">
Typically, the winter holiday season is the busiest—and priciest—across Hawaii. And for good reason: the surf turns epic and the state's balmy, palm-swept beaches look extra dreamy as temperatures start to fall precipitously on the mainland. But after unprecedented wildfires swept across Maui this summer, tourists have been wary to visit not just Maui, but other islands as well.
What this has meant for America's paradise is hard times—tourism generates nearly a quarter of its economy. The economic loss for Maui alone, both in business sales and visitor spending, is estimated to be $11 million a day, according to the Hawaii Tourism Authority, and the fires' impact has had a ripple effect across the state. Visitor arrivals decreased significantly this summer and are predicted to remain flat this fall but possibly grow again in December.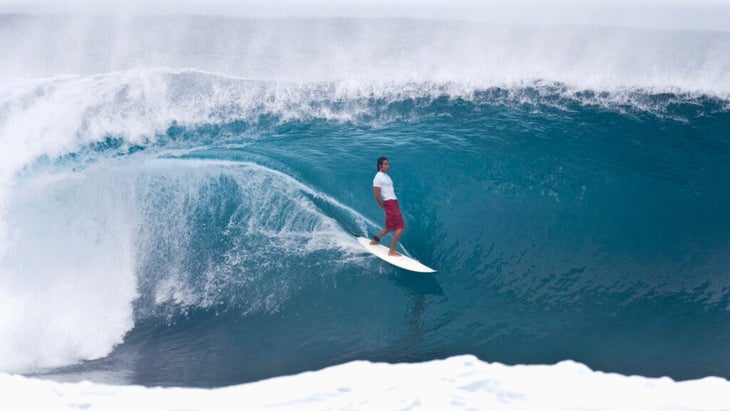 Jonathan Wilt, a spokesperson for Hawaii Forest and Trail, a tour operator on Hawaii Island, says the company was rocked by cancellations in recent months, something he attributes to the fires. Travelers were most likely on an interisland itinerary, he reasoned, and with the news of the fires, they canceled their entire trip. "All of the islands could use additional guests visiting their places of business in the near future, us included," says Wilt. Many small businesses on Maui, such as Hali'imaile General Store—located upcountry, more than 30 miles from the shoreline blazes—have had to reduce their hours, if not temporarily close.
More than a few Hawaiians have called the scenario reminiscent of the pandemic.
Brett Sheerin, owner of Maui True North, which offers surf and kitesurf lessons, says it's been surviving only because locals have booked its services of late. He put it succinctly: "Few tourists have been coming. It's a huge crisis on top of a tragedy."
I also understand that there are mixed opinions after a disaster of what is best for the people on the ground who have lost the most. I reported a story right after the Maui fires that addressed this and also a more widely reported story on how to decide when it's okay to return to a destination after a disaster. While some businesses in West Maui, the area hardest hit by the fires, are eager to get back to work, many locals feel it is too soon after such devastating losses for tourist to return and have have petitioned the state government to postpone the October 8th reopen date.
Other parts of Maui are open and ready for tourists, as are the rest of the islands. As with any place, visit mindfully and respectfully and consider using your tourism dollars, on any island, in ways that will help rebuilding efforts, support locals who heavily rely on tourism for their livelihoods, and give local economies on the islands a boost.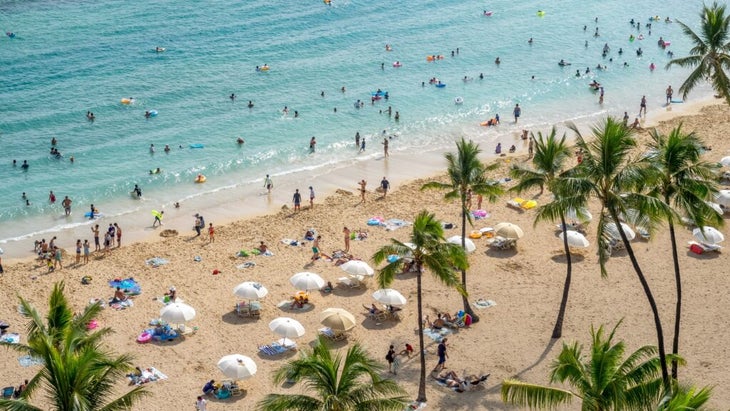 In an effort to woo back visitors, a number of hotels, restaurants, and tour operators are offering deals now and through the end of year. There will also likely be fewer crowds. But the main reason to book a vacation to Hawaii this season is because you're giving back during a time when residents need it most and you can organize a thoughtful itinerary by using properties donating portions of their profits to helping other locals. Here's where to look.
Score Deals on Flights
Beginning November 1, Hawaiian Airlines will launch several holiday offers, including HawaiianMiles partner promotions, gift-card deals, and special Black Friday and Cyber Monday sales on select routes, including those to and from mainland U.S. and between the Hawaiian Islands.
Save on Hotels
Hotels are often the biggest expense of a Hawaii getaway. New fall deals, many of which extend through year's end, can save you up to 30 percent off nightly rates.
On Oahu, hip newcomer Wayfinder Waikiki is extending a grand-opening deal through December 31, which includes up to 20 percent off rates, plus a waived amenity fee and a $25 daily food-and-beverage credit. If you're willing to become a Prince Preferred Member (free of charge), you can save up to 25 percent off ocean-view rooms and 50 percent off resort charges at the Prince Waikiki.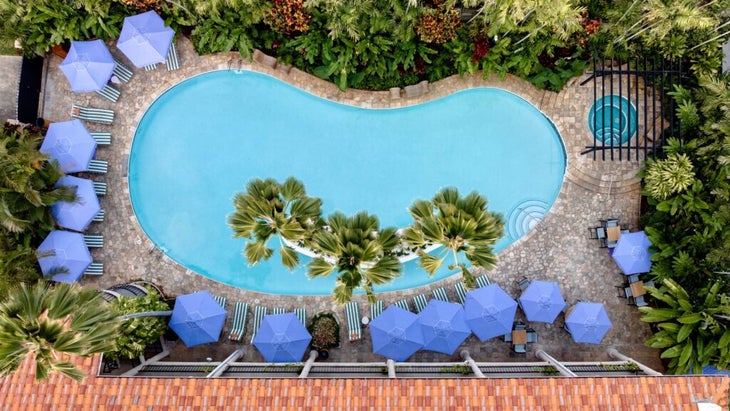 On the Island of Hawaii, Hilton Waikoloa Village recently launched a fall promotion offering up to 30 percent off nightly stays, and if you take advantage of Mauna Lani's fall breakaway sale, you can enjoy up to 25 percent off nightly rates.
Kauai's newest property, the eco-minded 1 Hotel Hanalei Bay, is offering discounts of up to 30 percent, plus up to $800 in resort credits through the property's Aloha, Hanalei package. The Malama Hawaii package at Ko'a Kea Resort on Poipu Beach includes a fourth night free, a $5 donation to a local ocean-education nonprofit, and an opportunity to participate in a beach clean-up.
And on Maui, condo-rental property Kaanapali Alii has packages of up to 15 percent off through December 15, and is donating $50 for each reservation to the People's Fund of Maui through the end of the year. The 70-acre, oceanfront Hana-Maui Resort is offering 15 percent off (use code 15OFF) to encourage travelers to use Hana as a base for exploration.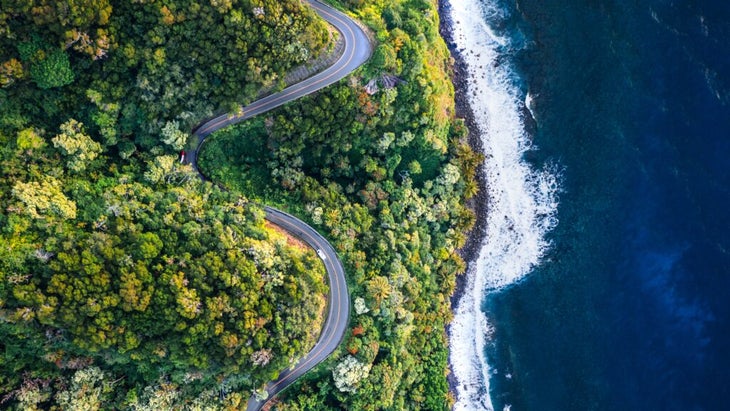 Castle Resorts, which has 20 properties throughout Hawaii, including Ala Moana Hotel on Oahu and Hilo Hawaiian Hotel on Hawaii Island, recently launched its Fall into Savings sale, with up to 30 percent off bookings through December 15. You can save up to 25 percent off nightly stays at any of Outrigger Resorts and Hotels' nine properties across the islands, including the Outrigger Waikiki Beachcomber Hotel on Oahu and the Outrigger Kona Resort and Spa on Hawaii Island; check out the brand's Welcome Back promotion. And if you're game to volunteer, you can earn a free night at any Marriott Bonvoy property in the islands, such as Marriott's Kauai Beach Club and the Laylow on Oahu, through the brand's Malama Hawaii deal.
Restaurant Reservations Are Easier than Ever (and Will Do Good)
Reservations at Mama's Fish House, a 42-table institution on Maui's North Shore, usually book out a year in advance. Locals have been taking advantage of canceled dinner bookings, says owner Karen Christenson, but you can walk in for lunch (which serves the same menu)—something unheard of. Christenson notes that dining at Mama's doesn't just help the Maui economy. "We buy from farmers on the Big Island and Kauai, and fishermen on Molokai," she says. "When we don't have guests, they feel it."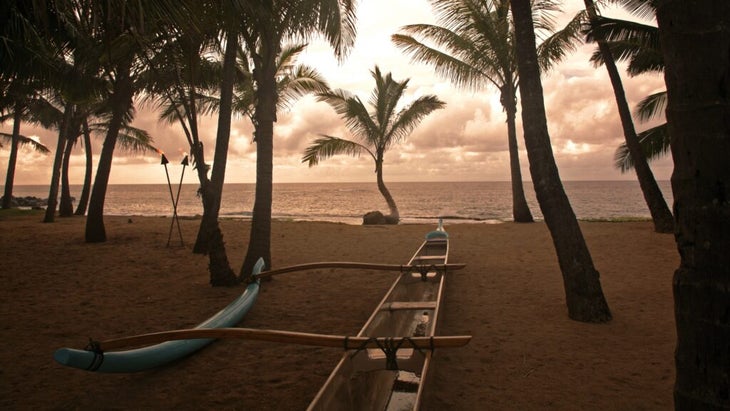 Matteo's Osteria, a beloved Italian restaurant and wine bar in Wailea, Maui, is donating 20 percent of all sales to local disaster relief.
Through the end of December, the Four Seasons Resort Maui at Wailea will host Love for Lahaina, a series of pop-up dinners to support the hospitality industry and farmers directly impacted by the fires. The first event was hosted by James Beard Award nominee Lee Anne Wong, who lost her Lahaina restaurant, Papa'aina, to the blazes.
The Marriott Waikiki Collection of hotels (The Royal Hawaiian, Sheraton Waikiki, Moana Surfrider, and Sheraton Princess Kaiulani, all on Oahu) is offering a Mai Tais and Burgers for Maui special: one dollar from every cocktail and burger sold will go toward the Aloha for Sheraton Maui Ohana Relief Fund through the end of the year.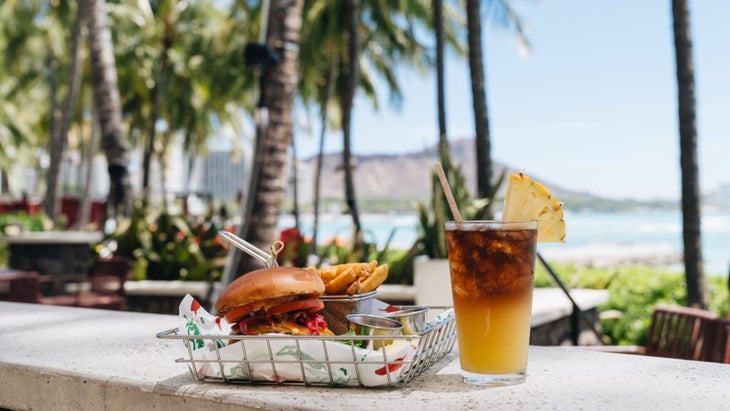 The Places You Visit on Your Trip Can Help Maui Recovery Efforts
Still other hotels and tour operators across the islands are donating portions of profits to relief causes, which you can help bolster during your trip. The Kaimana Beach Hotel, on Oahu, has pledged to donate $20 for every booking through the end of 2023 to partners that include the Hawaii Community Foundation's Maui Strong Fund and the Council for Native Hawaiian Advancement's Kako'o Maui Fund.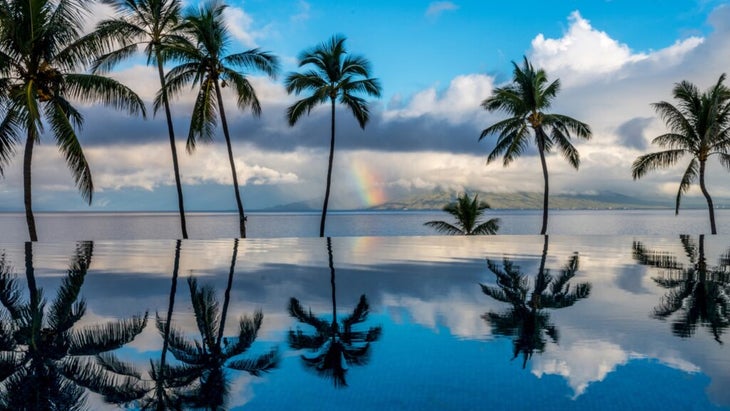 On Hawaii Island, Volcano Village Lodge and Volcano Village Estates are donating 20 percent of every new booking for stays happening now through November 15 to support Maui wildfire victims. And the Four Seasons Resort Maui at Wailea's Maui Strong—Island Recovery donates up to $200 to the Maui Strong Fund for every night that you stay through December 15.
Tour operators are also funneling funds to Maui charities. Redline Rafting, which offers snorkeling tours of Molokini (off Maui), whale-watching trips, and guided hikes in Haleakala National Park, is donating proceeds from every tour booked to the Community Recovery Fund. Or book its special charity tours, which donate 100 percent of the proceeds to wildfire-recovery efforts.
And if you've always wanted to see the coastline from above, Maverick Helicopters on Maui has launched a give-back promotion through the end of 2023 that contributes $10 for every purchased seat on any tours.
Whale season starts in October and is especially good off the coast of Maui. The Pacific Whale Foundation will be offering 20 percent off its PacWhale Eco Adventures through the rest of the year.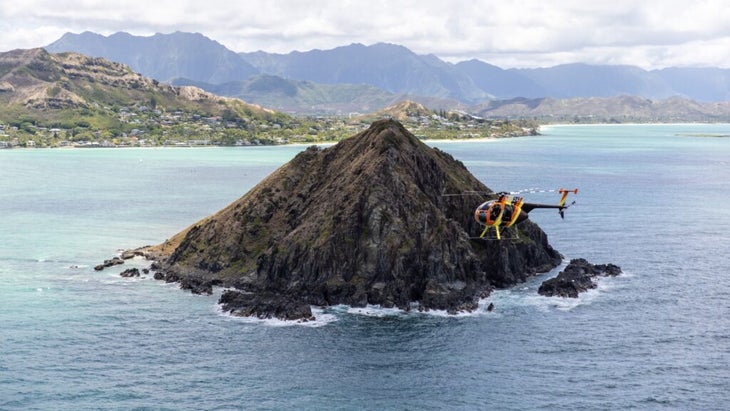 Paradise Helicopters, based in Kona on Hawaii Island, has introduced a handful of awesome discounts for October, which the company says will likely run through the end of the year. You can save $50 off all tours from Waimea on Hawaii Island and the Turtle Bay Resort on Oahu (use code PP50) and $75 off all tours from Kona and Hilo on Hawaii Island (code PP75). When you book six seats on its Kohala Coast and Waterfalls tour on Hawaii Island, you can get them at $299 per seat versus $420, and if you book four seats on the Lava Rainforest Adventure Tour on Hawaii Island, you can purchase them for  $349 per person instead of $469.
You can also save big on exclusive heli charters when you donate to the Pilina Relief Fund. Donate $750 and you get a free landing (which typically costs $1,825). With a donation of $1,200, you'll receive a bottle of champagne to go along with that landing (a $2,787.50 value).
Finally, it's worth keeping in mind that fewer visitors mean fewer crowds at some of the islands' key attractions, like the Road to Hana in Maui. "This is a wonderful time to take the bucket list-worthy drive," says Jon Benson, general manager of Hana-Maui Resort. "We are surrounded by unmatched hikes, waterfalls, lava tubes, and a bamboo forest."
*This story has been updated to reflect a petition from many locals asking the Hawaii state government to postpone the opening date for West Maui.*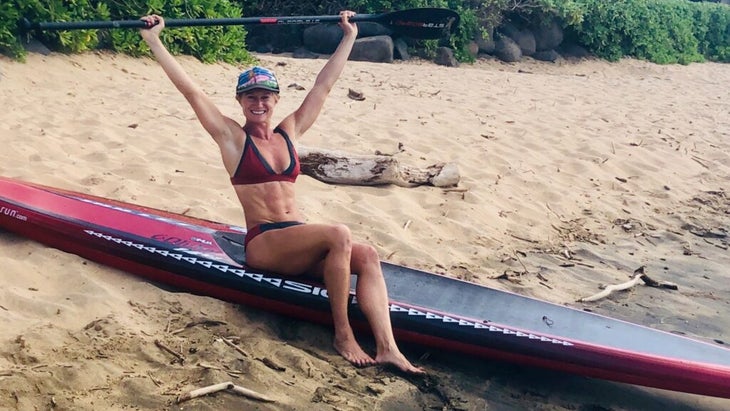 Outside correspondent Jen Murphy lives part time in Maui and has been encouraging her friends to visit this holiday season to help bolster the local economy after the fires. 
link